Tamarindus indica - Tamarind Seeds
Tamarind seeds can remain viable for approximately 1 year. Best time for availability is summer, June-September. Seeds are easily germinated by placing them directly into the soil, using moistened sphagnum moss, or giving them a few hour soak in water until they swell. Germination takes approximately 3-15 days usually, older seeds requiring longer times.
Seeds are shipped surface dried, that is to say they are rinsed, seed coat allowed to dry and packed for shipping. The seed inside is still very much fresh and we suggest immediate sowing upon arrival. We do not store seeds, so all tamarind seeds we sell are fresh from the fruit.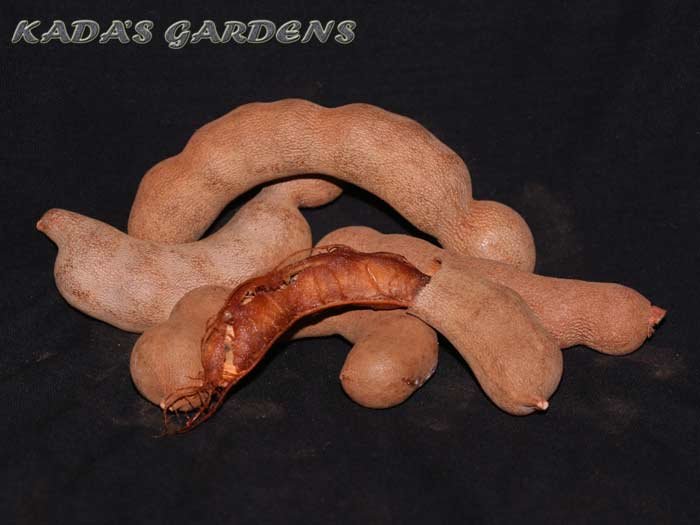 Tamarindus indica - Tamarind Plants
Tamarind plants are grown from seeds and tend to fruit within 4 years, but will depend on climate. The trees are capable of growing quite large and the species is also used for a wood source in countries with larger sized trees. The trees are quite hardy but can be prone to fungal attack in wet areas. Plants are shipped bare root in moist sphagnum moss via EMS.